Websites to discover / help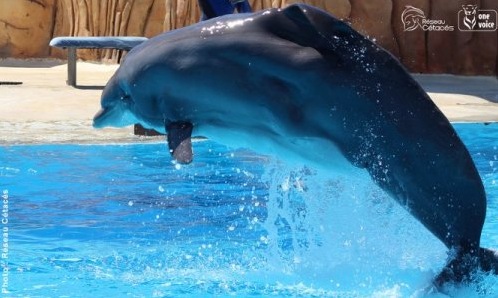 Un sanctuaire pour Femke, SVP signez la petition pour Femke, qui porte les stigmates d'une vie brisée par la captivité. Son transfert vers un sanctuaire marin est vital.
A sanctuary for Femke Please sign the petition for Femke, physically and mentally suffering from her captivity for too long. She absolutely needs to be transferred to a marine sanctuary.
Un santuario para Femke Por favor firme la petición para Femke, que sufre física y mentalmente de su detención desde hace ya demasiado tiempo.
---
EARTHLINGS is an award-winning documentary film about the suffering of animals for food, fashion, pets, entertainment and medical research. Considered the most persuasive documentary ever made, EARTHLINGS is nicknamed "the Vegan maker" for its sensitive footage shot at animal shelters, pet stores, puppy mills, factory farms, slaughterhouses, the leather and fur trades, sporting events, circuses and research labs.
Voir en français : Terriens
Ver en español : Terrícolas
---
Oxford Centre for Animal Ethics : Pioneering ethical perspectives on animals through academic research, teaching, and publication. Some great books : Animal rights, Philosophy, Theology, Practical Ethics...

Livre traduit en français : Théologie Animale (momentanément indisponible), un livre très fort pour tout croyant quelle que soit sa confession. Au delà du développement de certains dogmes propres à la religion dont il est question dans le livre, l'approche intelligente et profonde que fait Andrew Linzey d'un Dieu Créateur et son rapport à sa création, montre combien tout croyant devrait renouveler son regard sur les animaux.
---
Animales S.O.S. es una entidad sin fines de lucro fundada en 1995, con la finalidad de velar por el bienestar de los animales en Bolivia. Su mission: Lograr el bienestar de los animales en general, mediante la acción, educación y la creación y el cumplimiento de leyes.
L'association protection animale "La ferme des Rescapés" a pour but de recueillir et de soigner des animaux abandonnés, maltraités, exploités, enfermés, menacés ou destinés à l'abattoir.
La ferme des rescapés accueille sur sa ferme-refuge de 30 hectares près de 600 animaux. Ils sont soignés bénévolement par deux femmes (une mère et sa fille).
El Santuario Gaia (Ogassa / Girona) es un refugio para animales considerados de granja. Un lugar donde los que han sido explotados, reciben los cuidados necesarios para que tengan una vida digna por el resto de sus vidas.
L214 Éthique & Animaux est une association loi 1908 tournée vers les animaux utilisés dans la production alimentaire (viande, lait, œufs, poisson), et révélant leurs conditions d'élevage, de transport, de pêche et d'abattage.
Le CRAC, Comité Radicalement Anti Corrida, agit pour l'abolition avec des actions anticorrida diversifiées, pour le respect des animaux et pour la protection de l'enfance.
L'ASPAS œuvre pour la protection de la faune sauvage, pour la préservation du patrimoine naturel et pour la défense des droits des usagers de la nature.
La Red Yaguareté es una Fundación SFL cuyo objetivo central es la conservación del mayor felino de América, el Yaguareté y de los ambientes donde aún habita; las selvas y montes subtropicales del norte de Argentina.
L'ambition de ce portail et guide encyclopédique de l'avifaune : « Partager la connaissance et le savoir, éduquer pour un nouveau regard, modifier nos comportements face à la Nature »
Par des enquêtes filmées en couvoirs, salles de gavage et abattoirs, L214 révèle la réalité du foie gras : une production largement industrielle, non conforme aux minima européens de protection animale, et des souffrances intenses pour les animaux.
Foie gras : Avis d'experts.
Defenders of Wildlife work to protect and restore America's native wildlife, safeguard habitat, resolve conflicts, work across international borders and educate and mobilize the public.
One Voice milite pour que soient compris et reconnus les droits des animaux au respect, à la liberté et à la vie.
Dossier One Voice sur la vie émotionnelle des animaux : Sentience des animaux
Our vision is a world where animal welfare matters and animal cruelty has ended - together we can move the world for animals.
Depuis plus de vingt ans, l'association Planète-Vie favorise la conception et la mise en œuvre des changements nécessaires à la poursuite d'un épanouissement humain en harmonie avec le monde vivant. En savoir plus sur le film Lovemeatender.