Animal
from latin anĭma « breath, soul »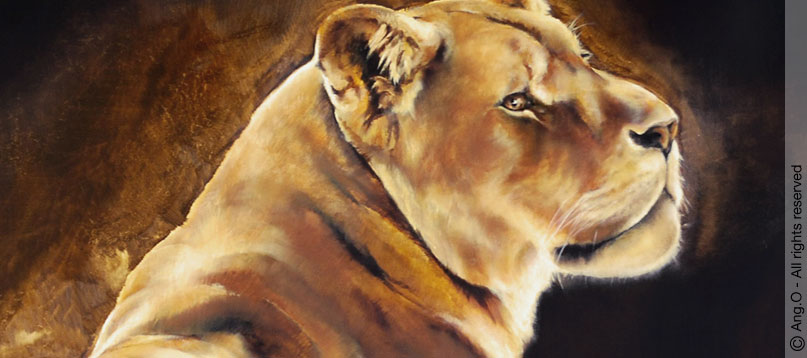 Painting animals that are not skinned, neither aggressive, nor subjected, nor dead. To try to recover what is often taken away from them : their dignity, their integrity, their feelings, their expectations, what we might call their soul.
So that people who see those paintings, may feel like a break, an encounter, tenderness. Another way of expressing hope, a scent of paradise.
Welcome! This website is mainly in English. Some pages, Home, News, Technique & materials and Contact, are also in French and Spanish, some texts or poems below the paintings might also be in those languages. Enjoy your visit! Ang.O
News & articles
16 March 2011
New painting : Young fox
Portrait of a young female fox. Study for the painting « Age of innocence » more...
29 November 2010
Ang.O : Wildlife Art & Animal Paintings
You'll find the Homepage in three languages : English, French & Spanish. more...